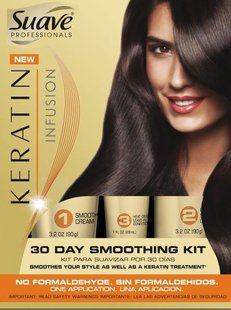 Women around the country are suing the makers of Suave Keratin Infusion Smoothing Kit.
Some customers are claiming that the product burns scalps and causes permanent hair loss.
The product was discontinued last year.
The claims have resulted in more than 380,000 units being recalled. The suit also alleges false advertising for promoting the product as formaldehyde-free.