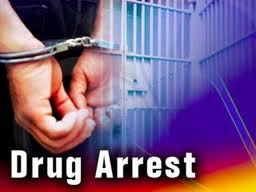 Some CrawfordCounty residents were arrested late last week on drug charges in JasperCounty.
Authorities found drugs, guns and money at a home in Yale.
Police arrested:
44-year-old David Halterman of Palestine,
42-year-old Jason Reed of Flat Rock,
28-year-old Ashley Attaway of Yale
36-year-old Rebecca Moore of Yale
28-year-old Toby Depoister of Yale
27-year-old Karen Douglas of Robinson
All are facing various drug charges.