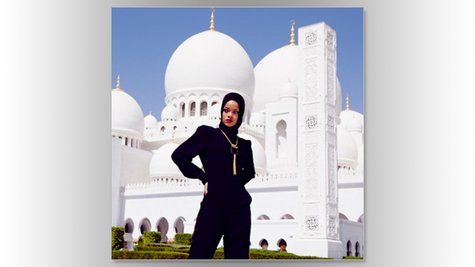 While in Abu Dhabi over the weekend for a stop in her Diamonds World Tour, Rihanna visited the Sheikh Zayed Grand Mosque and posed for a series of photos that caused a minor backlash on social media.
In the pictures, which were posted on her Instagram page , Rihanna is seen wearing a black hijab, out of respect for the customs of the Muslim country.
Still, Rihanna drew criticism from some commenters who felt she was being disrespectful by posing in front of the mosque. One person wrote, "This is a place of worship not your playground! There are boundaries! Learn to respect that!!!!"
Others were quick to defend the singer, calling her "beautiful."
Rihanna's tour continues Tuesday in Tel Aviv, Israel.
Copyright 2013 ABC News Radio