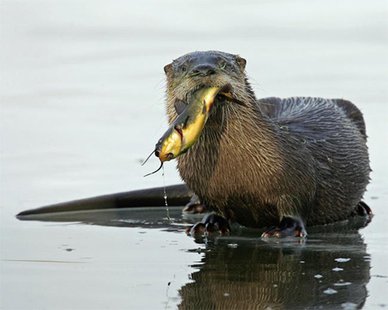 Many different pesticides such as dieldrin and others that contain PCB's have been banned in Illinois for years.
Now a new study from the University of Illinois shows that those chemicals are still showing up in river otters.
Researchers focused on otters because they're at the top of the aquatic food chain and a good species to monitor to see what other aquatic life is being exposed to. Dieldrin affects brain development in human fetuses and in some studies has been linked to cancer.