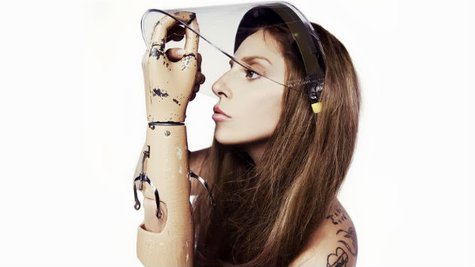 Some artists definitely post some bizarre things on Instagram, including shots of themselves half-naked, or partaking in, shall we say, illegal substances. But for some reason, the social networking site has singled out Lady Gaga as someone in need of help.
"omg at this email INSTAGRAM just sent me," Gaga tweeted on Wednesday . "what the actual hell. hahahaha." She then posted a photo of the email, which read, "Members of the Instagram community have raised concerns for your well-being after seeing posts you've shared. We're reaching out to provide you with some important safety information."
A quick check of Gaga's Instagram feed reveals that all she's been posting pictures of lately is herself -- in her usual variety of odd get-ups and hairdos -- and pictures of her new album, ARTPOP. But perhaps it's the photos of handwritten lyrics to some of her new songs that have caused concern. Some of the lyrics to her new song "DOPE" include the lines "Each day I cry/I feel so low/from living high" and "Been hurtin' low/from living high for so long/I'm sorry and I love you."
Copyright 2013 ABC News Radio