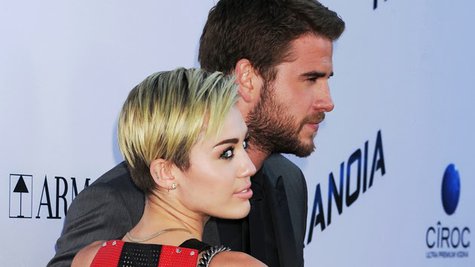 A West Hollywood thrift store is denying a report that claimed Miley Cyrus donated some of her ex-fiance Liam Hemsworth 's clothes to the store after their breakup.
Britain's Daily Mail claimed Miley had an assistant dispose of clothes that Liam left behind at her home. Allegedly, the store, Out of the Closet, was given a couple of cashmere sweaters, dress pants, underwear and other articles of clothing.
Out of the Closet, whose proceeds benefit the AIDS Healthcare Foundation, dismisses the report as "totally untrue." It tells E! News it has not recently received the type of clothes described in the Daily Mail report.
Copyright 2013 ABC News Radio