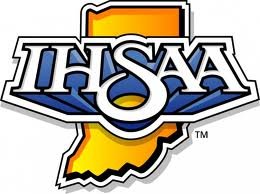 IHSAA held their Sectional Football Draw this past Saturday. The 5A first round contests will begin on Nov. 1st.
In Class 5A Sectional 16 – TH North will travel to Castle and TH South plays at Evansville North
Class 4A-1A games will begin Oct 25th
In Class 4A Sectional 29 – Northview will host Indianapolis Chatard
Sectional 29 in Class 3A has West Vigo at Western Boone, Crawsfordville at Edgewood and Greencastle at Tri-West.
The 2A Sectional 37 matchups have South Vermillion hosting Monrovia, in Sectional 40 it will be Sullivan at South Spencer and North Posey at Eastern Greene.
In Class 1A at Sectional 47 Covington will play at Attica, North Vermillion hosts Rockville, Riverton Parke travels to Fountain Central, North Central is at Turkey Run.
While in Sectional 48 it will be Linton at Union (Dugger)