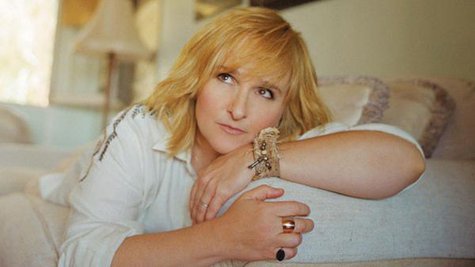 Melissa Etheridge sat down with veteran newsman Dan Rather for a conversation that will air on his AXS TV series, The Big Interview , this Monday.
The interview delves into Melissa's personal life, including her successful battle with cancer. In a preview clip, Melissa says, "I always tell people I'm grateful for my cancer diagnosis because it was the greatest gift because it completely changed my life. I was able to stop and let my whole life and world just crash over me like a wave."
She adds, "There's a point when your tape of life runs off the reel and there's this stillness of your own -- I got to know myself. And I got to understand spirit and body and health. And I came outta that a whole new person and excited about life, about my art. Dedicated to, I am only gonna do what I love from now on."
Melissa also discusses, among other things, her music career and her role as a gay rights activist.
The Big Interview: Melissa Etheridge airs Monday on AXS TV at 8 p.m. Eastern time and 5 p.m. Pacific time.
Copyright 2013 ABC News Radio