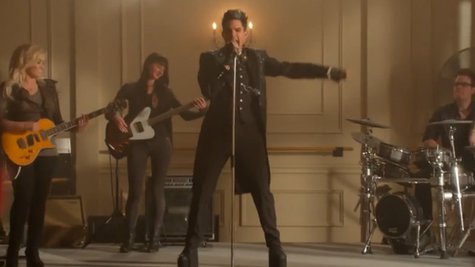 If ever there was a guest star who fits right in on Glee , it's Adam Lambert -- and a new promo for his featured episode proves it.
In the promo for "A Katy or a Gaga," Adam auditions for Kurt's Madonna cover band by singing Lady Gaga 's "Marry the Night," all while wearing a glittery tuxedo and top hat and at one point swinging from a chandelier.
The November 7 episode serves to introduce Adam Lambert 's character, who is reportedly named "Starchild." The song list includes tunes by both Gaga and Katy Perry , with Adam also taking part in a group performance of Katy's "Roar." Other songs that will be performed reportedly include Gaga's "Applause" and Katy's "Wide Awake."
Copyright 2013 ABC News Radio