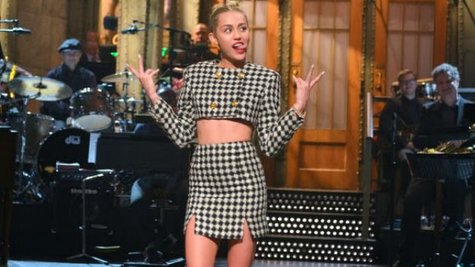 It turns out there was something else at stake besides Miley Cyrus ' career when she released her ballad "Wrecking Ball" and its accompanying near-naked video -- and that something was a $10,000 toilet. Yes, you heard that right: a potty that costs ten grand.
In a New Yorker magazine profile of super producer Dr. Luke , we learn that even though he co-wrote and co-produced "Wrecking Ball," he wasn't sure it was a smash hit. So he bet Miley that if he was wrong about, he'd buy her a Numi toilet, just like the one that he has. The super-high-tech potty has a Bluetooth receiver that can stream music from your smartphone.
Miley told the magazine, "Contrary to what he thinks, Dr. Luke isn't always right. I bet him him that 'Wrecking Ball' would go to #1 on the Billboard Hot 100 and it did."
"Now he has to buy me a ten-thousand-dollar toilet," laughs Miley. "I'll be thinking of him every time I go."
Copyright 2013 ABC News Radio