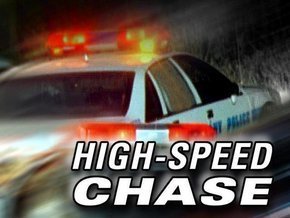 Authorities in Vermilion County, IL said speeds reached 100 mph Tuesday as they attempted to corral a suspect that fled when they tried to pull him over.
The chase went east into Warren County, IN before eventually coming back into Illinois.
Even though the suspects reached 105 mph, you can't out run the radio.
Deputies were able to lay spike strips to stop the vehicle.
Male and female suspects then fled on foot, but were quickly apprehended.