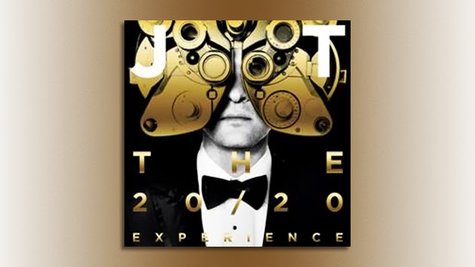 Here's proof that fans really, really appreciate the fact that Justin Timberlake decided to make music again: he's just scored his second #1 album of 2013.
JT's The 20/20 Experience -- 2 of 2 has debuted on top of the Billboard album chart, just 28 weeks after the album's first installment blasted in at #1 with the year's highest first-week sales. While 2 of 2 didn't come close to the first installment's 968,000 copies, it still racked up a respectable first-week tally of 350,000 copies, according to Nielsen Soundscan.
Since the Soundscan era began in 1991, only 20 artists, including Justin, have managed to rack up two #1 albums in a 12-month time period. However, Justin isn't even the first artist to score two number-one albums this year. The first was country star Luke Bryan, who did it in March and then again in August. However, JT is the artist who's spent the most weeks at #1 on the album chart for 2013: a total of four.
Meanwhile, powered by her #1 smash "Royals," Lorde's debut album Pure Heroine enters the chart at #3. She's the fourth female artist to reach the top 10 with a debut album this year, following Ariana Grande , R&B star K. Michelle , and country singer Kacey Musgraves .
Sales of Pure Heroine may increase in the coming weeks following the news, reported by Billboard , that "Royals" is featured in a new global commercial for Samsung. The ad promotes Samsung's Note 3, and features a group of kids singing the tune in the streets of Barcelona. In the ad, the kids dodge construction equipment as a building is torn down, on the word of what appears to be an evil real estate developer giving instructions on his Samsung Note. But then, the building is replaced by a green soccer field, where the smiling developer invites the kids to come play.
Copyright 2013 ABC News Radio