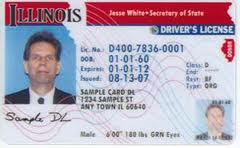 Illinois officials are getting ready to give thousands of illegal immigrant's permission to drive.
The Illinois Secretary of State's office is preparing to roll out the new licenses in December.
To prepare, the department is holding a series of workshops often in Spanish to explain details of the temporary ID that will be valid for three years. There will be 25 designated locations where immigrants can make appointments to apply for the licenses.