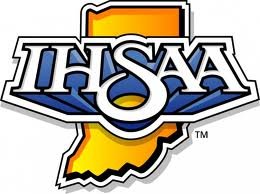 At the 2A TH South Girls Sectional; TH North scores 3 goals in the first half to power past Vincennes Lincoln 3-1. The Patroits will now play TH South on Thursday in the night cap. Northview and Owen Valley will get things started in the opener starting at 5:30pm.
Over in the 1A Sullivan Girls Sectional it West Vigo falling to North Knox 3-0 and Washington Catholic downs the host Golden Arrows 2-1. Play resumes again on Thursday where it will be South Vermillion taking on S. Knox in the opener at 5pm; followed by North Knox vs. Washington Catholic.
In the 2A Boys Sectionals at TH North tonight pits Northview against TH North at 5:30pm with TH South and Vincennes Lincoln to follow.
And the 1A Boys Sectional gets underway this evening at West Vigo. The host Vikings will square off vs. Covington at 5pm and North Putnam and South Vermillion will take the field at 7pm.