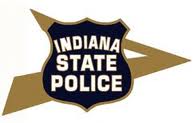 Indiana State Police officials say that a Hancock County spice manufacturing operation bust on Friday was the largest in the state's history.
In total, the operation was worth $8.4 million.
Investigators found more than 500 pounds of finished product and 800 pounds of ingredients.
ISP officials said it was the biggest they've ever seen and the deputy prosecutor believed it's one of the largest in the country.
ISP says the investigation was ongoing but so far police have few suspects and as of Monday no arrests had been made.