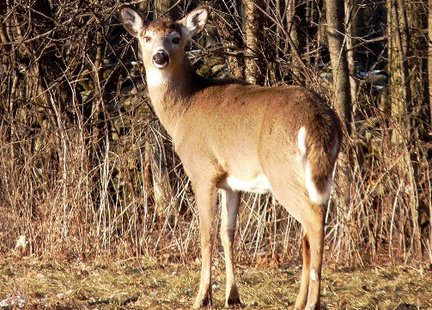 A new study from State Farm Insurance shows that collisions between automobiles and deer are on the decline in Indiana.
The Indiana Criminal Justice Institute shows that we had just over 15,000 deer-related collisions in 2011, the most recent year for which data are available, and that is down from just less than 16,000 collisions in 2010 and more than 16,800 in 2009.
State Farm Insurance's annual survey of car-deer collisions shows that the likelihood of such a collision declined 23 percent in Indiana between 2011-12 and 2012-13.
Indiana ranked 27th in the nation in last year's survey, but it now ranks 33rd, with drivers having a 1-in-218 chance of hitting a deer.
In Indiana, nearly half of all vehicle accidents involving deer occur between October and December.
That period includes the fall harvest, which coincides with deer mating season. Deer are most active between sunset and sunrise.