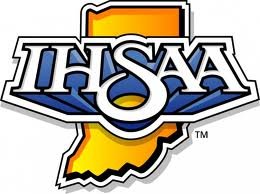 The IHSAA high school Boys and Girls Soccer Sectionals will begin play this week.
Boys Soccer
In Class 2A at Terre Haute North this evening — Owen Valley vs. Vincennes Lincoln, 6 p.m.On Wednesday — Northview vs. Terre Haute North, 5 p.m., followed by Terre Haute South vs. OV/VL winner. With the Championship this Saturday at 10am.
The Class A sectional at West Vigo will begin on Wednesday with West Vigo vs. Covington, 5 p.m., followed by North Putnam vs. South Vermillion.The Championship will be help on Saturday at noon.And at North Knox on Wednesday Sullivan will play in the 2nd Semi-Final vs North Knox. A victory will place the Golden Arrows in the Championship on Saturday at Noon.
Girls Soccer
In Class 2A at Terre Haute South on Tuesday will pit Vincennes Lincoln vs. Terre Haute North,6 p.m.
On Thursday it will be Northview vs. Owen Valley, 5:30 p.m., followed by TerreHaute South vs. the THN/VL winner with the Championship on Saturday evening at7pm. The Class 1A Sullivan Sectional will begin this evening with South Knox vs.Pike Central, 6 p.m.Then on Tuesday, West Vigo vs. North Knox, 5 p.m., followed by Washington Catholic vs. Sullivan.South Vermillion will play the winner of SK/PC on Thursday at 5 p.m., followed by the winners of Tuesday's matchups.
The Championship will be on Saturday at 6pm.