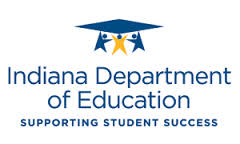 Indiana's State Board of Education has been looking at the grades given to several schools that were allegedly changed by former Superintendent Tony Bennett.
The board deiced to do nothing, so three high schools will keep the A's they received.
Some officials stated that there was no reason to punish the schools that got A's because their grades were changed through no fault of their own.
Bennett made some sweeping changes in the formula that calculated the grades to allegedly help an influential donor who ran one of the schools.
Inspector General David Thomas has confirmed that Bennett is the subject of an ongoing investigation but has declined to say specifically what is being reviewed.