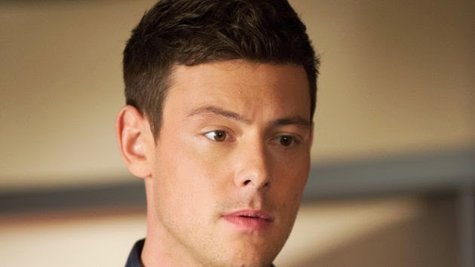 The tribute episode for the late Cory Monteith , who played Finn Hudson on Glee before he died of an overdose in July, is set for October 10, and Fox is finally giving fans a sneak peek.
In a preview of the episode titled "The Quarterback," Glee cast members can be seen mourning Finn by creating a shrine complete with candles, flowers and a football in front of his locker. Monteith's onscreen/offscreen girlfriend, Lea Michele can be heard singing a cover of Bob Dylan 's "Make You Feel My Love," which has previously been recorded by Adele , Garth Brooks and Billy Joel , among other artists .
The words: "The hardest word to say...is goodbye" flash in the preview.
Previously, Glee creator Ryan Murphy told Deadline.com that the episode "turned out to be a lovely tribute, and it's a very heartfelt look at how young people grieve," he explained. "We're trying to craft an episode that's not just about us grieving but about a lot of the young fans grieving."
"Basically, what we're doing in the episode is we are not telling you yet, or maybe not at all, how that character died," he added. "The idea being, how somebody died is interesting and maybe morbid, but we say very early on in the episode, 'This episode is about a celebration of that character's life.'"
Glee 's farewell episode to Finn Hudson will air on Thursday, October 10 at 9 p.m. ET/8 CT on Fox.
Copyright 2013 ABC News Radio