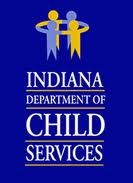 The Indiana Inspector General's office has filed charges against four people accused of defrauding the Department of Child Services.
Defendants Michelle Milbourn, Tessa Rooney, Kathleen White and Andrea Brown together face more than 40 felony counts stemming from an alleged scheme to receive false child support money.
MIlbourn worked as a clerk for Xerox who was a contractor for the Indiana State Central Collection Unit and was responsible for receiving and disbursing child support payments.
Court documents say that Milbourn conspired with the other three people to exchange money for checks written to her child support account.
Xerox has reimbursed DCS for the full amount attributable to alleged forgeries by Milbourn and her co-defendants.
Xerox has already made changes to the system to prevent this from occurring again.