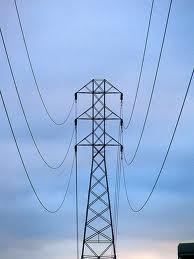 The battle over the rout of a high voltage power line in the Wabash Valley Continues.
The Illinois Rivers Transmission Line is a proposal to erect a 300-mile long high-voltage system across Illinois, from Missouri into Indiana.
The Illinois Commerce Commission has agreed to hear some complaints about Ameren's plan but the part of the line that runs through Edgar County has been allowed to stay in place.
Attorneys say that the next course of action is for the landowners to file with the appellate court.
The Farm Bureau is urging Edgar County residents to use extreme caution when approached by land agents seeking to acquire easements for the power line.
They recommend that you don't sign anything without an attorney.
They also remind you that imminent domain has not been granted in this case so they cannot force you to sign.