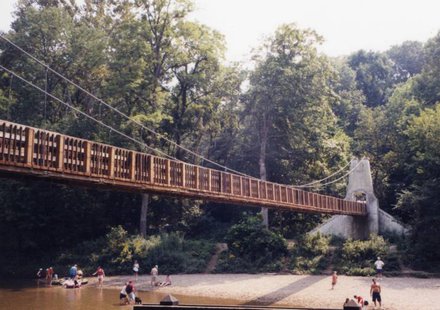 The suspension bridge at Turkey Run State Park will re-open at the end of this week.
In April, floodwaters from Sugar Creek rose within a foot of the bridge allowing an uprooted tree to damage the bridge.
The state has spent over $217,000 to make repairs to the stringer beams, suspension cable and other parts.
More work on an adjacent staircase next to the bridge will mean another closing in late November or December.