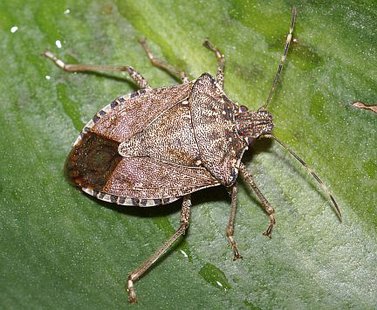 There is a pest causing headaches for homeowners this year.
They're called stink bugs.
Stink bugs arrived in the U.S. from Asia a decade ago.
They are spreading from the east to west and are now in 40 states.
There are many things that people use to try to get rid of them including Dawn dish soap and water.
There are dozens of other home remedies listed on the internet.
to keep them out of the house, use weather stripping and caulking.
There are pesticides that you can use but in the end nothing will likely get rid of them completely.