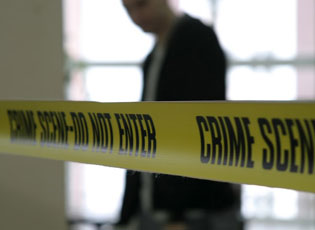 Police in Oblong, IL are asking for help finding the man responsible for robbing a gas station last Thursday.
The robbery occurred after hours at the Check Mart gas station in Oblong around 1:30 in the morning. The man used a cinder block to break open the door.
Authorities say that the suspect is a white male, about 5'6" tall and around 230lbs.
He was wearing a brown paper bag over his face at the time of the robbery.