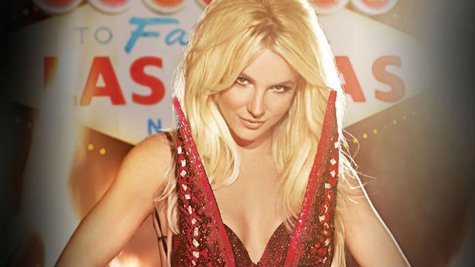 (NOTE LANGUAGE) Ever since Britney Spears announced her Las Vegas residency, there has been speculation as to whether or not she's planning to lip-sync during the shows. Her manager has stated that she'll sing live, and now the show's director has chimed in on the subject. According to him, she'll sing, but with some help.
Baz Halpin , who's directing Britney Spears: Piece of Me at Planet Hollywood, tells Billboard , "She's more focused on singing than she is on dance. But it's still a 100 percent dance show. She's known for her iconic dance routines. The choreography she's done is iconic. So she's got to bring that."
He adds, "That means sometimes there are background vocals in the chorus. That's the nature. But it's not 100 percent lip-syncing, either. She fully intends on singing the show."
For her performances, Britney will have 14 dancers and a four-piece band, and the show will be divided into eight parts that span her entire career. Halpin tells Billboard that there will be an elaborate segment focusing on her album Circus , while another is inspired by Japanese martial arts movies like Crouching Tiger, Hidden Dragon. As for the music, Brit will perform 21 of her greatest hits, as well as some new material, and some of those older songs have been rearranged and given a "modern, new and interesting take," according to Halpin.
Halpin describes Piece of Me as "a visual variety show in that we're touching on all the things that excite [Britney]," adding, "It's pieces of her imagination, pieces of her dreams and pieces of her life."
Meanwhile, The video for Britney' new single "Work B***h" debuted on the CW Network and on Vevo Tuesday evening. Much of the sexually-charged video features the recording artist as a whip-cracking dominatrix, getting equally provocatively dressed dancers in line. The video also contains one of the oddest plugs for a Beats by Dre Pill speaker: it's utilized as a ball gag. Considering its shape, however, that was probably the tamest place it could have appeared.
Much of the "Work" video takes place in the desert, almost a visual segue to Spears' Sin City residency.
Britney Spears: Piece of Me gets underway December 27; tickets are on sale now.
Copyright 2013 ABC News Radio