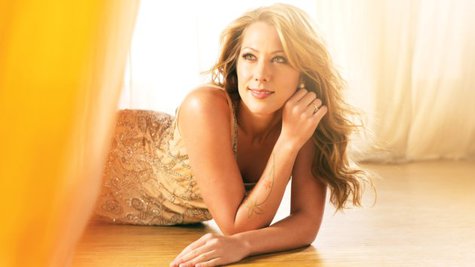 Colbie Caillat , TLC and Enrique Iglesias will be among the performers at the two-night season finale of ABC's Dancing with the Stars, airing Monday and Tuesday night on ABC.
On Monday night, the four remaining couples will do a samba relay as TLC performs their classic "No Scrubs." The contestants who are still standing include Glee star Amber Riley ; Jack Osbourne , son of Ozzy and Sharon ; High School Musical star Corbin Bleu ; and comedian Bill Engvall .
Then, on Tuesday night, Colbie will perform the standard "What a Wonderful World" while beloved sitcom star Valerie Harper , who is battling cancer, dances with her partner Tristan McManus . Harper was voted off the show relatively early in the competition.
That same night, Enrique will perform his new single, "Heart Attack," and Norwegian comedy duo Ylvis will perform their viral hit "The Fox," which soundtracked a memorable group dance routine on the show in October. Lady Antebellum will also be on hand to sing their latest, "Compass."
The fun gets underway at 8 p.m. on Monday night on ABC.
Copyright 2013 ABC News Radio