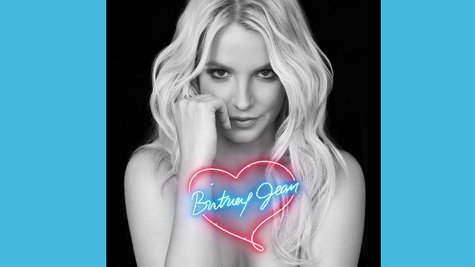 Britney Spears has said numerous times that her new disc Britney Jean is her most "personal" album ever, and she showed off some of her new songs Thursday night at an intimate listening party in Los Angeles.
According to MTV , Britney told attendees that "a lot" of the songs were influenced by her breakup with former fiance Jason Trawick, but that doesn't mean the disc is a downer. "I want people to listen to it and be inspired," Britney said, adding that she also wants people to use the album to "work out and have a good day."
Bravo's Andy Cohen moderated a discussion with Britney at the event, reports MTV . When asked what snacks she enjoyed in the recording studio while making Britney Jean , she said, "I like sushi. Sushi and Skittles."
Executive producer Will.i.am was also on hand for the listening party, which previewed the tracks "It Should Be Easy," on which he's featured; "Tick Tick Boom," featuring T.I. ; the breakup anthem "Don't Cry"; and "Alien," which Britney said is about "moments in our life where we feel a little alienated." According to Will, Britney "brought her supreme best" to the album, noting, "It's a beautiful piece of work."
Later, Britney tweeted , "Felt great to finally play #BritneyJean for people tonight, not to mention hearing that they loved it! :) My heart went into this album!"
Meanwhile, on Friday's Ellen DeGeneres Show , Britney is seen on video getting a visit from Ellen's mini-correspondents, British girls Sophia Grace and Rosie. They visit Britney while she's rehearsing for her Las Vegas show, learn some of her choreography, and then present her with a birthday cake, a tiara and a tutu. Britney turns 32 on December 2; on December 3, the day her album comes out, she'll appear on Ellen's show herself.
Copyright 2013 ABC News Radio
video platform video management video solutions video player