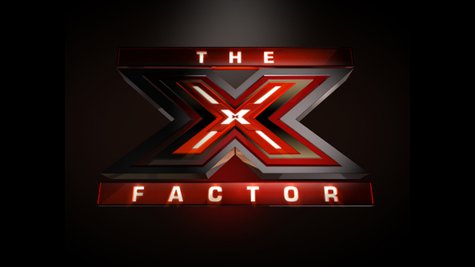 There was a British invasion on The X Factor Wednesday night. The top 10 acts were asked to perform hit songs by artists from Simon Cowell's homeland, England.
As usual, Simon was joined at the judges' table by Demi Lovato , Kelly Rowland and Paulina Rubio .
Here's what happened on Wednesday night's show:
Kelly's "Over 25" contestant Jeff Gutt opened the night by rocking out to a shortened version of the Queen classic "Bohemian Rhapsody." Demi and Simon agreed that it was Jeff's best performance to date.
Tim Olstad , of Paulina's "boys" category, played Elton John 's "Sorry Seems to Be the Hardest Word" on the piano. Kelly and Demi both found it to be sexy.
One of Demi's "girls," Khaya Cohen , delivered a slowed-down rendition of The Beatles ' "Let It Be." Simon said it was shaky at first but it picked up halfway through. He added it was a "joke" that Khaya was in danger of elimination last week.
Paulina contestant Josh Levi put an R&B spin on The Eurythmics ' first hit, "Sweet Dreams (Are Made of This)." Simon and Paulina sparred over the inclusion of dancing "policemen" in the performance.
Simon's group Alex and Sierra transformed One Direction 's "Best Song Ever" into a folksy acoustic tune. One Direction, of course, was created by Simon on the U.K. edition of The X Factor . Kelly said Alex was stronger on vocals than Sierra. Simon disagreed.
Thirteen-year-old Rion Paige sang Elton John's "Your Song." Her mentor, Demi, was proud of how she was able to connect to the audience through her singing and her facial expressions.
Paulina protégé Carlito Olivero sang along to a stripped-down take of The Rolling Stones ' "(I Can't Get No) Satisfaction." Kelly called it a "huge step up" from last week. Demi encouraged Carlito to embrace his Spanish roots.
Kelly's final act of the night, Lillie McCloud , was assigned Kate Bush 's "This Woman's Work." Simon said Lillie had "arrived" with that moment. Kelly beamed over the fact that Lillie has been able to share her gift on the show.

Teenager Ellona Santiago , a member of Demi's category, tackled Ellie Goulding 's "Burn." Simon suggested that Ellona choose her own song for next week's show because as it stands, she's like a "dancing, singing puppet." Demi stood up for herself and for her artist.
Simon's country trio Restless Road closed the show with Coldplay 's "Fix You." Kelly thought it wasn't cohesive enough. Paulina added that the members of the group need to look at each other more.
Two acts will be sent home on Thursday night's results show, airing on Fox at 8 p.m. Eastern time. One Direction will be the musical guest.
Copyright 2013 ABC News Radio