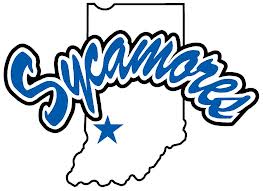 The ISU Women's Basketball team began their three game road swing on the wrong side of 90-74 decision vs. the Stetson on Monday evening. Once again the Sycamore found themselves down at half and could not get any closer than 6 points as the Sycamores fall to 2-2 on the season.
ISU was led in scoring by Anna Munn with 14 points. The Sycamores will return to action when they visit Marshall on Sunday for a 2pm Tip-Off.
In other WBB news, Bilqis Abdul-Qaadir has been name the MVC newcomer of the week. The postgraduate senior, tallied a career high 24 points vs. Eastern Illinois as well as 18 points against Indiana. She is currently averaging 17 ppg.