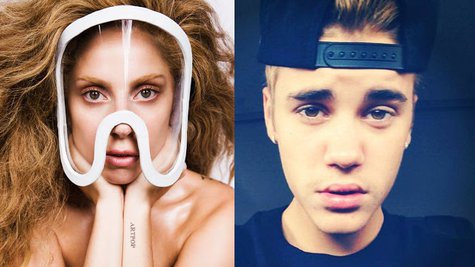 There's a bit of negative news overseas concerning Justin Bieber and Lady Gaga .
Let's start with Justin, who after all these months still hasn't tied all the loose ends concerning the monkey that was taken from him in Germany earlier this year.
Justin's pet capuchin monkey, Mally , was seized by customs officials in Germany last March, while the singer was touring Europe, because he failed to provide the proper paperwork required to bring the animal there. Mally was subsequently placed in a shelter based in Munich.
The latest word on Mally comes from E! News , which reports Justin owes nearly 11 thousand dollars in expenses related to the monkey. An attorney for Germany's Federal Agency for Nature Conservation tells E! the tab stems from Mally's stay at the Munich shelter, as well as his subsequent move to Serengeti Park in Hodenhagen, Germany.
In addition, the Bieb was fined by the Federal Agency for Nature Conservation for violating a nature conservation law.
The attorney says a bill has been sent to Justin, but he's yet to reduce his debt.
In case Justin cares, a Serengeti Park spokesperson says Mally is doing well and is "totally happy" in his new environment.
As for Gaga, a court in St. Petersburg, Russia, has fined the promoter behind her concert in the city last December for its "propaganda of alcohol consumption and homosexuality," according to The Hollywood Reporter .
The promoter, Planeta Plus, was fined the equivalent of 614 U.S. dollars for violating a local law regarding the "protection of children from information that could harm their health and/or development."
The decision follows a complaint by a local resident who said her 13-year-old daughter was exposed to a simulation of sex between women, and the promotion of alcohol consumption, during the Gaga concert. The resident now has the option to sue the promoter for "physical trauma."
Copyright 2013 ABC News Radio