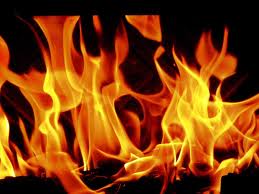 One firefighter was injured while fighting a blaze at the Layalina Mediterranean Grill in Champaign Sunday morning around 3 am.
Lieutenant Jeff Lattz suffered burns and is being treated at a Springfield hospital.
No one else was injured.
Once person who lives in an apartment above the restaurant said that his dog escaped and is still missing.
Fire fighters say the fire started in the restaurant but an exact cause is not known.