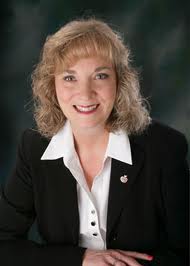 Wednesday's meeting of the Indiana Board of Education ended in chaos.
Democratic Superintendent Glenda Ritz abruptly left the meeting of the state school board she chairs when a Pence appointee tried to transfer certain student assessment powers from her office to a second education department created by the governor earlier this year. After Ritz left Wednesday, another board member, Republican Brad Oliver, said he was withdrawing the motion that sparked the fight.
The motion would have moved facets of the state's career and college prep testing to Pence's second education department.
Recent meetings have been a circus with the two sides talking over each other and getting conflicting advice from their legal council.