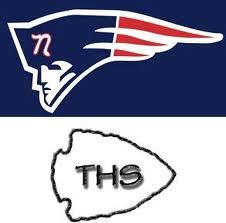 5 players from TH North and 2 from TH South picked up 1st team All-Conference Football honors in their first season in Conference Indiana.
North's: Lucas Comer, Ricky Brookins, Ricky Scank, Wyatt Stoelting and Austin Massey along with South's Timmy Herrin and Junior Berry all received 1st team honors in their respective positions.
Terre Haute North — Chris Barrett II, Forrest Lowery, Ryan Moshak, Zach PotterTerre Haute South — Duane Deerwester, Jacob Johnson, Dickie Rollins all earned Honorable Mention Honors.