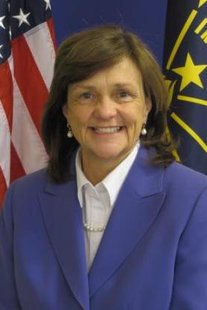 Indiana Secretary of State Connie Lawson has named associate general counsel in her office Carol Mihalik as the state's next securities commissioner.
In her new position, Mihalik will lead the secretary of state's efforts to regulate state securities. Mihalik takes the place of Chris Naylor, who resigned last month to become assistant executive director of the Indiana Prosecuting Attorneys Council.
Mihalik served on behalf of the office as a deputy prosecutor for Sullivan County, assisting in obtaining a verdict against fraudster and minister Vaughn Reeves, who was convicted of pocketing millions of dollars that investors believed would be used to build churches.