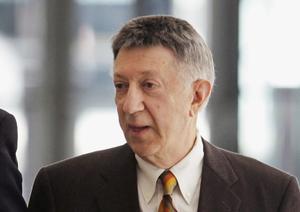 A man convicted of trying to coerce campaign contributions for former Illinois Governor Rod Blagojevich has been released from the Terre Haute Federal Prison.
Springfield businessman Bill Cellini served most of his one-year and one-day sentence. The 79 year old Cellini was convicted of trying to extract a multi million dollar contribution for Blagojevich from a Hollywood producer.
Cellini will be on house arrest until December 5th.