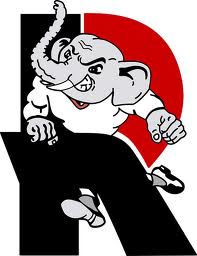 The Rose Hulman Men's Soccer Team advanced to the Championship match of the Heartland Collegiate Athletic Conference Men's Soccer tournament defeating Hanover 3-0 on Tuesday. Senior Drew Belk scored two goals in the winning effort. The Engineers also tied a program record 10th shutout of the season. They will host Transylvania this Saturday. The two teams played to double overtime 1-1 draw in their only meeting this season.
The 2013 season ended for the Women's Volleyball team falling to Hanover in 3 sets in the first round of the Heartland Collegiate Athletic Conference Women's Volleyball tournament at Hulbert Arena. The Engineers wrap up their season with a 15-18 record.
And the Rose Hulman Women's Soccer team will look to pull off the upset today, when they travel to take on top-seeded Hanover in the Heartland Conference tournament. This marks the programs first conference tournament appearance since 2009. Hanover won in overtime 1-0 in October in the teams only matchup this season . The match is scheduled to 2pm.