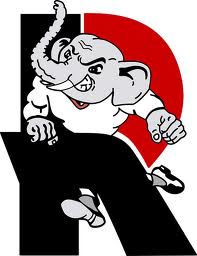 The Fightin Engineers football, after a tough loss to Franklin, bounced back to shutout Mt. St. Joseph 34-0 on Saturday. Senior Ryan Landwher tossed three touchdowns and threw for 250 yards on 19-27 passing. The win moves them to 5-3 overall on the season and 5-1 in the Heartland Conference.
The Men's Soccer Team had very little problems with Manchester, cursing to a 6-0 victory and clinching the number 2 seed in the Heartland Collegiate Athletic Conference Men's Soccer Tournament. Senior Will Senat (SEN-AT) scored three goals in the winning effort. Rose-Hulman will now host Hanover on Tuesday in the Semi-Final round of the Conference Tournament beginning at 7pm.
The Women's Soccer were unable to enjoy a Senior Day victory as they fell to Manchester 1-0 in overtime. The number 4 seed Engineers will now travel to top seeded Hanover to play in the Semi-Finals of the Women's HCAC Soccer Tournament at 2pm on Wednesday.
Congratulations go to Rose-Hulman Senior Ryann-Rebecca Montgomery as she captured the HCAC Cross Country Championship winning the 6K event in 22 min flat. The Women's team finished in 6th place overall. Over on the Men's side Rose captured 2nd place overall behind a third place finish from Junior Stuart West.