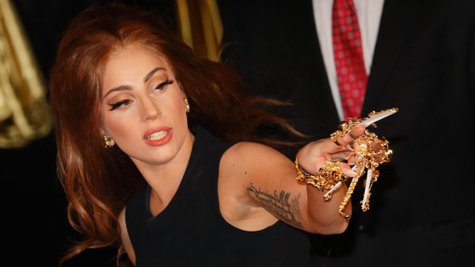 Lady Gaga has been sued by a member of an R&B group who says he helped her with her song "Teeth" and is due money for his work.
According to TMZ.com , Teddy Riley -- a member of Blackstreet , best known for their 1996 hit "No Diggity" -- claims he was promised 25 percent of the writing fees for "Teeth" after producing The Fame Monster track, but hasn't seen a dime.
Riley seeks 500 thousand dollars, plus punitive damages.
Copyright 2013 ABC News Radio