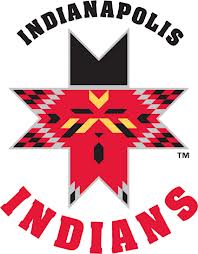 The Indianapolis Indians dropped game three of a 4-game series against the Pawtucket Red Sox on Wednesday.
The Indians looked good at the start scoring two runs in the first inning.
Then opposing pitcher Graham Godfrey made up for the 2-run first pitching 4 shutout innings. Pawtucket's relief came in and finished off the Tribe allowing just one hit through the final innings of play.
The Red Sox dominated on the mound and at the plate as they beat the Indians 8-2 at Victory Field.
Indianapolis will attempt to split the series tonight in game 4 at 7:05 pm.