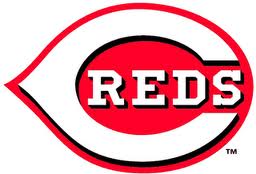 The Cincinnati Reds played host to intrastate rival Cleveland on Tuesday.
Mat Latos handled Cleveland's lineup throughout the game allowing just one run in 6-1-3 innings.
Xavier Paul drove in two runs in the 1st putting the Reds up 3-0.
Cincinnati finished off the Indians scoring 4 runs in the 7th and 1 in the 8th.
Reds win 8-2.
Cincinnati had 18 hits in the game, just one shy of their season high. The Reds have won 14 of their past 17 games and rank second best in the majors with a 33-19 record.
For a look at all MLB scores from May 28th click the link below...