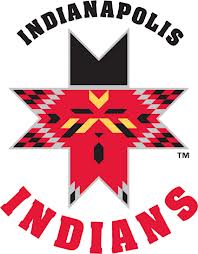 The Indianapolis Indians were at Victory Field Tuesday taking on the Pawtucket Red Sox in game 2 of a 4-game series.
The bats were hot for the Tribe as they combined to hit 4 homeruns.
Two came from Jared Goedert in his first two at bats. Jeff Larish hit a three-run jack along with a two-run longball from Tony Sanchez .
A key part to the Indians win was a solid performance from the Tribe's bullpen as relievers Ryan Reid and Erik Cordier combined for 5.2 scoreless innings in the end.
Indianapolis beat Pawtucket 7-2 giving Indians manager Dean Treanor his 200th career victory.