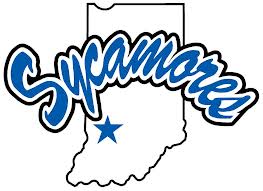 No. 6 Indiana State played No. 3 Creighton in the first round of the Missouri Valley Conference Tournament on Tuesday.
Sean Manaea was set to start on the mound for Indiana State but left in the 1st inning with tightness in his left shoulder.
Indiana State took the lead in the second inning and controlled the game from then on as the Sycamores bullpen closed out the final innings leaving two runners on base in the 6th, 7th, 8th and 9th innings.
ISU beat Creighton 4-3 and will face No. 7 Southern Illinois this evening at 5:00 pm.