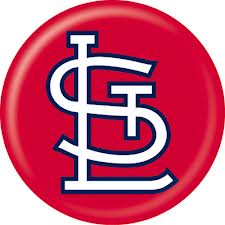 The St. Louis Cardinals dominated the San Diego Padres on Tuesday.
The Cards were up 1-0 to start the 5th when the bats got hot for St. Louis.
Daniel Descalso hit a RBI double to right then Carlos Beltran followed with a 2-run RBI. Later on Allen Craig drove another runner in to put the Cardinals up 5-0.
Descalso wasn't finished thoughas he hit a grand slam to right field in the 8th. He finished with a career high 5 RBI and the grand slam was his first in the MLB.
St. Louis whooped the Padres 10-2.
For all MLB scores from May 21st click the link below.
http://msn.foxsports.com/mlb/scores
For a look at who plays today click the link below.
http://msn.foxsports.com/mlb/scores?scheduleDayCode=2013-5-22&seasonState=regular-season