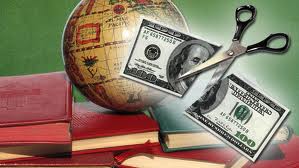 We've been telling you about tight budgets when it comes to education and how Obamcare us putting a squeeze on employees and school corporations.
Clay Community Schools is now saying that they are committed to keeping all 125 of the corporation's part-time employees to less than 30 hours per week.
If they don't they will have to come up with $600,000 to fund their health insurance.
Clay schools have not had to lay off any employees yet but that could change if they have to start providing health insurance or pay the federal fines if they don't.
Even though the affordable health care act was meant to help people it looks like in some cases it is having the opposite effect.