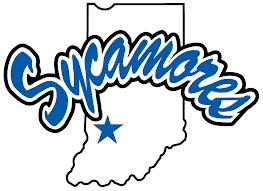 The Indiana State Sycamores extended their win streak to 5 straight games with a win against the Bradley Braves on Thursday evening.
The Sycamores swung for a season best 16 hits and moved back to .500 for the first time since April 20th.
Indiana State beat Bradley 9-5 at Bob Warn Field. Game two of the series is tonight at 6:30 pm ET.