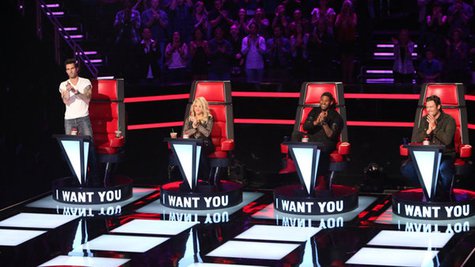 The Voice has become a game of musical swivel chairs. Though Christina Aguilera and Cee Lo Green are expected to return to the NBC singing competition in the fall, the show isn't cutting ties with their replacements, Shakira and Usher .
Shakira has confirmed that she is leaving The Voice after the current season. There have also been reports that Usher will do the same, with Christina and Cee Lo reclaiming the chairs they occupied for the show's first three seasons.
However, Entertainment Weekly states that while Christina and Cee Lo will indeed return to The Voice in the fall, NBC is finalizing deals with Shakira and Usher to rejoin Adam Levine and Blake Shelton for the spring 2014 season. That would obviously mean that Christina and Cee Lo would go on hiatus again.
Adam, Blake and host Carson Daly will all be back for the next two seasons.
Copyright 2013 ABC News Radio