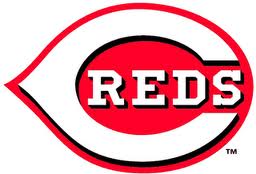 The Cincinnati Reds completed a series sweep against the Marlins in Miami Thursday.
It was a nail biter in the 9th as Mat Latos gave up a triple, then Aroldis Chapman gave up a second triple sending the game into extra innings.
The Reds bounced back in the 10th. Brandon Phillips hit a sac fly allowing a runner to advance home, then Jay Bruce hit a two-run double to right field putting Cincinnati up 5-2.
The Reds allowed one run from the Marlins in the bottom of the 10th and held on for a 5-3 win over Miami.
The Reds Have swept two consecutive series, they swept the Brewers in a four-game series over last weekend.
For a look at all MLB scores from Thursday, May 16th click the link below.