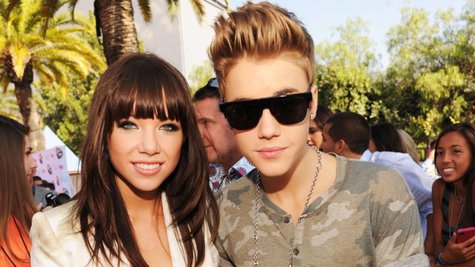 Justin Bieber 's been on the receiving end of a lot of bad press lately, but he has at least one staunch defender: his protegee, Carly Rae Jepsen .
Carly tells E! Online that when she looks at Justin, she doesn't see some irresponsible, misguided kid who's about to have a meltdown. In fact, it's quite the opposite.
"All I see is an incredibly hard worker and a man who's just passionate about what he does," she tells E!, noting that Justin is "putting it on himself to take on a lot all at once." She seems to think that anyone who's under that kind of pressure is bound to make a misstep or two.
"I think if anything I'm inspired by how hard he works," she adds. "I definitely want to add that to my own mantra."
Copyright 2013 ABC News Radio