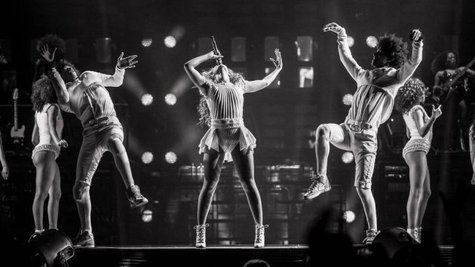 Beyoncé is taking a night off. The singer has canceled Tuesday night's scheduled show in Antwerp, Belgium on the advice of her doctors, and may also skip Wednesday night's Antwerp show.
A statement from Beyoncé's publicist provided to ABC News Radio reads, "Beyoncé has been advised by her doctors to rest as a result of dehydration and exhaustion and will not be able to perform in Antwerp, Belgium tonight. She is awaiting word from her doctors before making a decision on the second Belgium date scheduled for May 15."
The statement goes on to say other dates on The Mrs. Carter Show world tour aren't expected to be affected. The next scheduled tour stop is May 17 in Zurich.
Already there's buzz that Bey's "dehydration and exhaustion" is because the singer is pregnant with her second child with husband Jay-Z . Those rumors began when she wore a high-waisted, belted dress to the Met Gala in New York City Monday -- supposedly to conceal a baby bump. So far, there's no comment either way from Beyoncé's people on the speculation.
Beyoncé's daughter, Blue Ivy , was born January of last year.
Copyright 2013 ABC News Radio