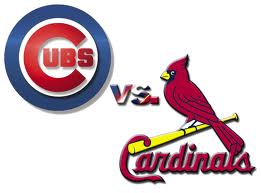 The St. Louis Cardinals take down the Chicago Cubs at Wrigley Field on Wednesday.
The Cubs scored 3 runs in the 4th inning but couldn't hold on to a 4-2 lead for long as Carlos Beltran hit a RBI in the 5th and 6th then Jon Jay capped it off with a RBI single to center in the 8th.
The Cardinals finished off the Cubs strong at Wrigley field final score 5-4.